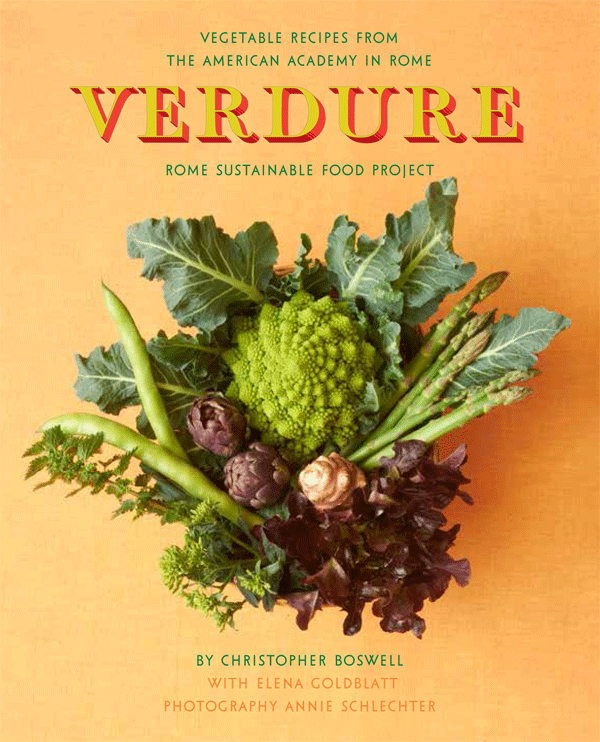 Verdure: Vegetable Recipes from the Kitchen of the American Academy in Rome
$ 25.00
Each day, the kitchen at the American Academy in Rome prepares a buffet lunch and a seated dinner for the artists and scholars in residence there; of the fifty-two different dishes served weekly, most are purely vegetarian or vegetable-based. Eighty-five of the most popular are brought together in Verdure.
Organized seasonally, Verdure is a simple and delicious blueprint for home cooks who want to incorporate more vegetables into daily meals. A collection of Italian contorni, or side dishes, many easily stand on their own as a main course for brunch, lunch, or dinner. They also may be served together as a mixed antipasto or to accompany drinks—the recipes in Verdure offer endless possibilities, festive enough for any party, easy enough for every day. Based on a Mediterranean diet, the dishes are healthy and economical. Inspired by traditional Italian cooking and Chef Boswell's time at Chez Panisse, the recipes are new classics.
Verdure is the fourth in a series of cookbooks that brings together favorite dishes served at the American Academy in Rome. Each cookbook features an essential subject in the repertoire of the Rome Sustainable Food Project.