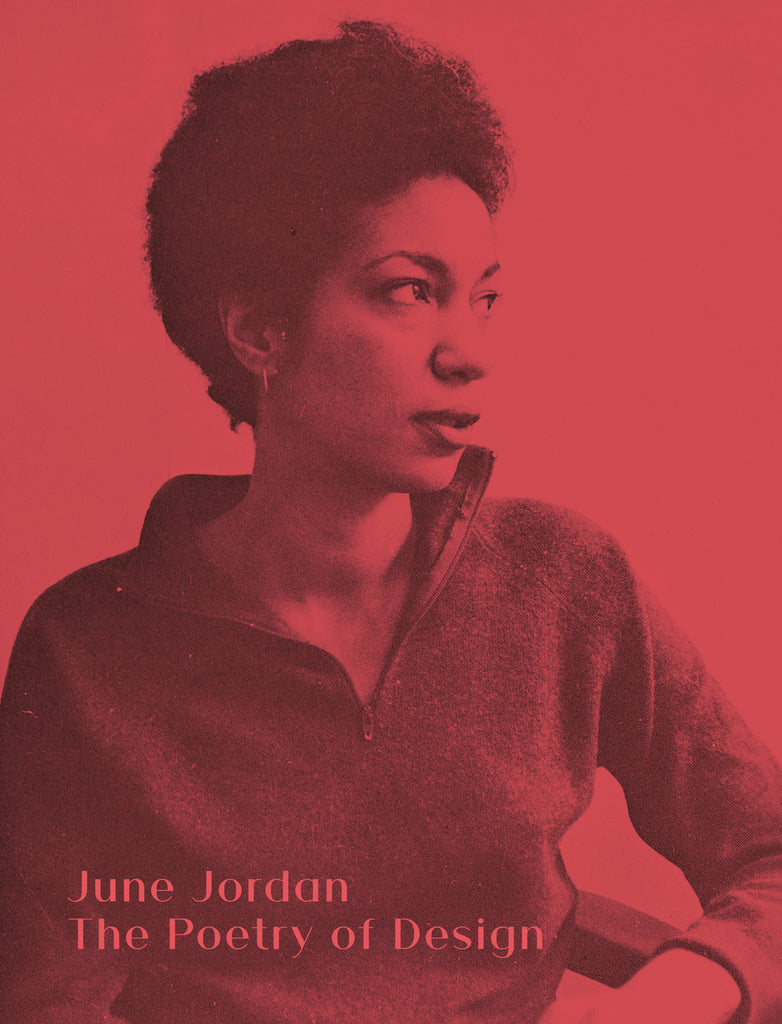 June Jordan, The Poetry of Design
$ 27.00 $ 34.99
Softcover, 143 pages, fully illustrated.
In 1964, poet June Jordan collaborated with architect and visionary R. Buckminster Fuller on an urban design for Harlem. This study takes their partnership as a springboard to explore Jordan's little-known contributions to environmental design during a time of great architectural foment, published in concert with a spring 2023 exhibition at the American Academy in Rome by the same name.

The four scholarly essays examine how Jordan's literature, social activism, integration of the arts, and encounter with Italy as a Rome Prize winner in environmental design 1970 shaped her design theories. Together, the texts present Jordan's achievements as emblematic of efforts to create a future where architecture has a functional and poetic impact in the communities it is built to serve. More broadly, they expand our understanding of urbanism as an interdisciplinary and sociological phenomenon, particularly in light of the challenges facing Black Americans during the Civil Rights era.

The book foregrounds for the first time Jordan's engagement with visual media to devise and divulge her understanding of environments' impact on people's lives. Thirty-five, full-color illustrations of drawings, paintings, and photographs that inspired Jordan's writing show her engagement with work by celebrated creative practitioners of the era, including R. Buckminster Fuller, her mentor, and celebrated American artists Charles Alston, Colleen Browning, and Alice Neel. An illustration of a recent portrait of Jordan by award-winning artist Whitfield Lovell testifies to the legacy of her interdisciplinary achievements among cultural figures of our time.